Our Favorite Vehicles for Empty-Nesters
Now that your children are grown, licensed and moved out, the need for a large van that can fit your entire crew at once has likely faded. It may be time to downsize, but that doesn't mean you have to settle for a car without comfort or all of the convenient features that larger vehicles possess. 
Here at our Southland Dodge Used Car lot, we have a wide selection of smaller-scale vehicles that don't compromise when it comes to comfort and safety. Check out some of our favorite vehicles for empty-nesters below!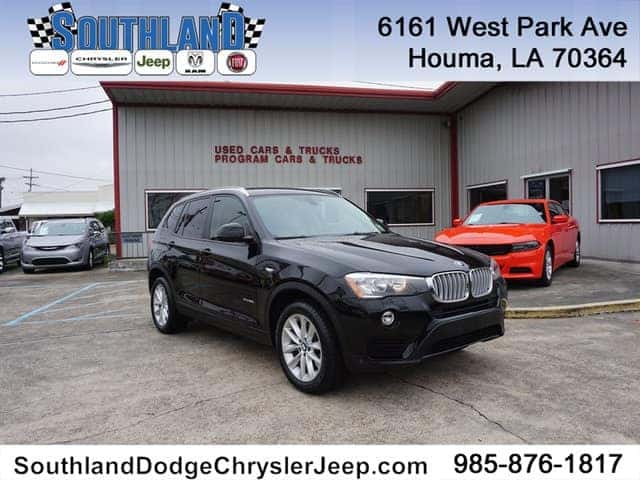 2017 BMW X3
This 2017 BMW is a sleek SUV that offers plenty of space for passengers, while looking cool on the roads. 
Its beige interior and roomy cabin feel as luxurious as it gets, while features like keyless entry and a hands-free liftgate add an extra layer of convenience by removing the need to dig in your pocket or purse for your keys. This model is also highlighted by power seats that allow drivers to adjust their seat to their exact preference.
This BMW also comes with compatibility to the BMW app, allowing car owners to lock, unlock and control other features of their vehicle from their smartphone, as well as access important data surrounding their vehicle, such as fuel levels.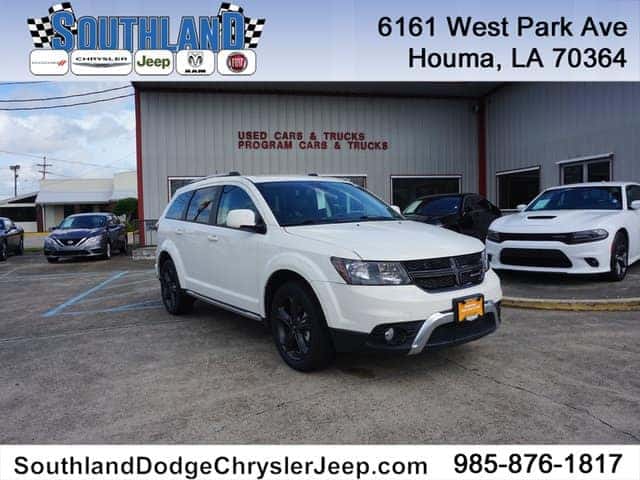 2018 Subaru Legacy
This pre-owned Subaru Legacy is loaded with features that seem almost too good to be true for those looking to downsize to a car. 
This model comes equipped with a sunroof for enjoying the summer weather on those sunny days. Apple CarPlay and Android Auto allow for seamless integration with one's iPhone or Android to take advantage of all of the features of their smartphone in their car, from music streaming systems to navigation.
Comfort is maximized with heated and power seats, while backup cameras and blindspot monitors aid in making driving a breeze.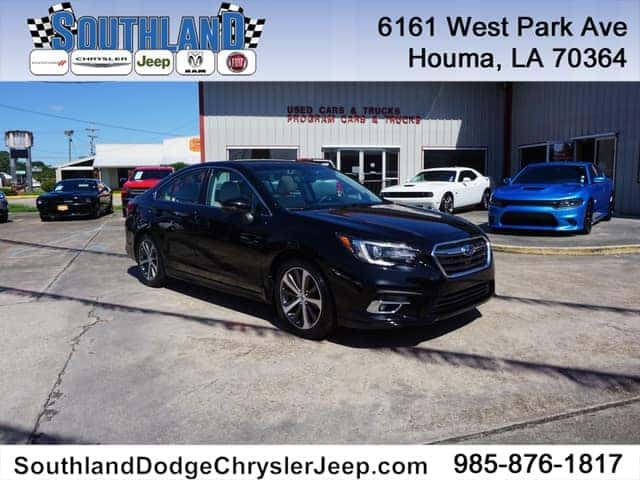 2019 Dodge Journey
You can't go wrong with a Dodge Journey, and this 2019 pre-owned model is the ideal SUV for empty-nesters looking to downsize from a large van while still possessing the option for plenty of passenger seating. 
This luxurious vehicle features third-row seating, without compromising leg room for drivers and passengers alike. 
Power seats will keep drivers comfortable, while passengers can control their temperature preferences with rear A/C access. The Journey's features are rounded out by entertainment capabilities like SiriusXM radio capabilities and a Uconnect system with an 8.4-inch display.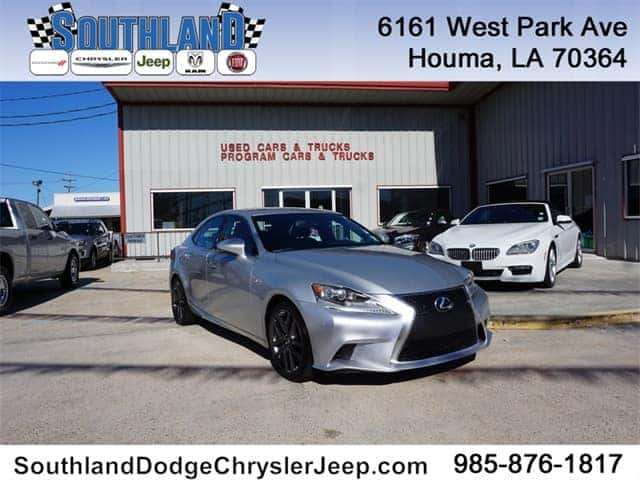 2014 Lexus IS 350
This Lexus IS 350 is all about looking cool while creating as much convenience as possible for drivers and passengers alike. 
Keyless entry allows for easy entry into one's vehicle without the hassle, and a built-in navigation system makes navigating road trips a breeze. This vehicle also comes equipped with a sunroof and moonroof for enjoying gorgeous weather.
Finally, SiriusXM radio capabilities and Lexus Display Audio highlight this model's entertainment features, so any drive is full of energy.
If it's time to look for a smaller ride, our Southland Dodge Used car lot has a wide selection for finding the perfect vehicle to suit your needs. Stop by today to meet with our team of experts and begin the search for a new car to fit your newfound empty nest life.