Our 4 Favorite Vehicles With Unique Paint Jobs
Sometimes, you just want to stand out on the road, and a vehicle that comes in a unique color is the perfect way to do that! 
Whether you're looking for a subtle blue, or an electric orange, our Southland Dodge Used Car lot has a selection of vehicles that come in whatever creative color suits your personality best.
Here are four of our favorite unique-colored vehicles, available right now on our Used Car lot!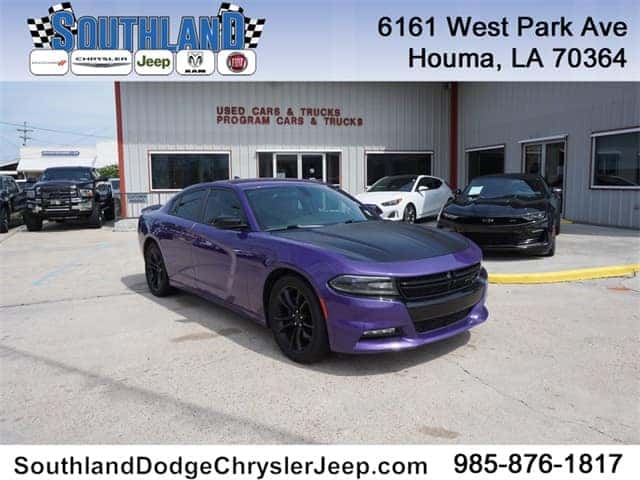 2016 Dodge Charger R/T
This deep purple 2016 Dodge Charger is cozy on the inside and cool on the outside, so you can stand out on the road without compromising on comfort.
Heated and power seats allow drivers and passengers to adjust their seats' position and temperature preferences to their liking. Equipped with SiriusXM capabilities in addition to AM/FM radio, you'll never have a shortage of entertainment options for your drives.
With the Charger's built-in GPS system, safely navigating unfamiliar places is a breeze, making those spontaneous summer road trips that much better.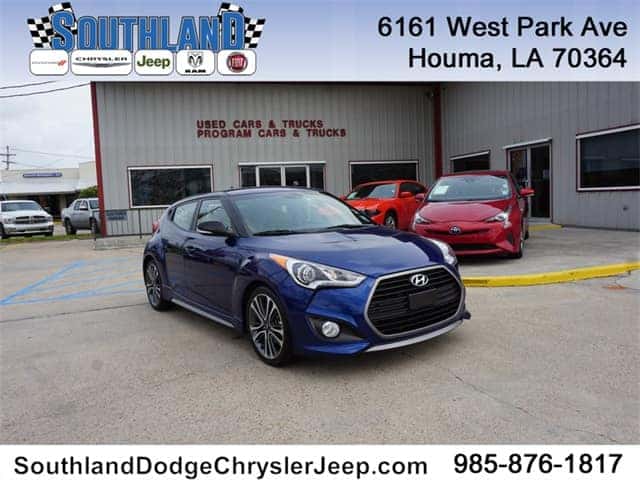 2017 Hyundai Veloster Turbo
Despite its blue interior, you certainly won't feel blue in this 2017 Hyundai Veloster Turbo – the perfect vehicle for those looking for a car that's compact and comfortable all at the same time.
Like the Charger, the Veloster comes equipped with heated seats for an added layer of comfort while on the road. This vehicle is also highlighted by a built-in backup camera for safely and seamlessly entering and exiting parking spaces. 
The Veloster comes loaded with entertainment features like MP3 connection capabilities, SiriusXM radio, CD players, and AM/FM radio. Its blue paint job keeps it looking sleek on the outside, matched on the inside by a sleek leather interior.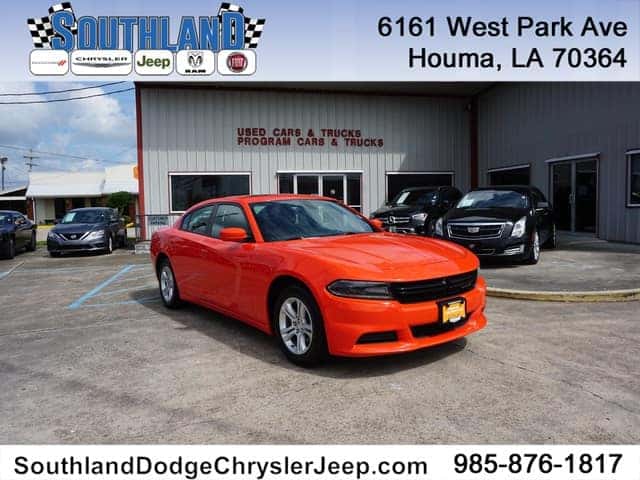 2019 Dodge Charger SXT
Another Dodge Charger model on the list, this 2019 Dodge Charger SXT is sure to catch the eye of other drivers with its bright orange interior. Its fun exterior color is met with equally entertaining features inside.
The Charger comes equipped with Apple CarPlay and Android Auto, allowing drivers to seamlessly integrate their smartphone with their car to access their favorite services for music, navigation, podcasting, and more. 
This vehicle's features are highlighted by a sunroof/moonroof, perfect for opening the windows and enjoying sunny days. 
If you're looking for a vehicle that's as fun as it gets, this Charger is the ideal vehicle for you.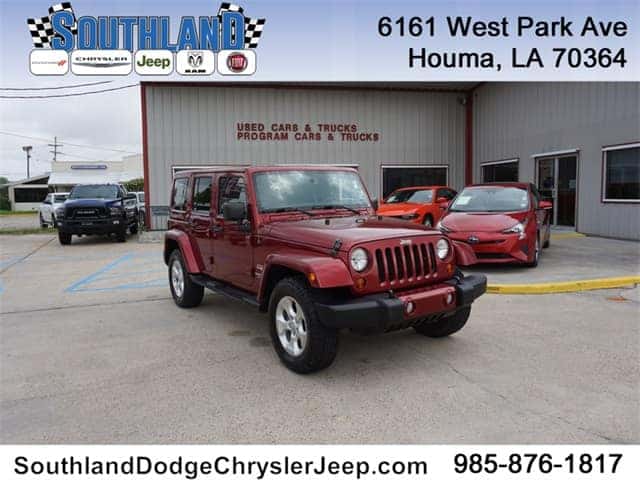 2013 Jeep Wrangler Unlimited Sahara
For the adventurous spirit, this red 2013 Jeep Wrangler Unlimited Sahara is the perfect vehicle. 
Equipped with all wheel drive and a tow package, the Wrangler is an ideal choice for drivers looking for a vehicle that can handle all terrains and whatever equipment it needs to pull to make road trips unforgettable.
Remote start allows for drivers to heat or cool their vehicle to their preferred temperature before starting their drive, and heated seats create an added layer of comfort.
As with the other models on this list, the Wrangler comes loaded with SiriusXM Radio, CD players, and audio jack for mobile devices, and AM/FM radio.
If you want to stand out on the road, look no further than the inventory available now at our Southland Dodge Used Car lot. Our team is equipped to help you find a ride that has all the features you're looking for, while keeping you looking cool no matter where your travels take you.
Get in touch with us today, or stop by our lot to start shopping!