Our 3 Favorite Vehicles With Hands-Free Liftgates
We know how hectic life can get when you're balancing family life with work, appointments, extracurricular activities and other responsibilities of your day-to-day life.
So, when you're on the go, you need a vehicle packed with features that suit your busy lifestyle. A hands-free liftgate is the perfect answer, allowing you to open up the back of your car without having to drop what you're doing to press any buttons.
Here at our Southland Dodge Used Car lot, we have a wide selection of vehicles that come equipped with a hands-free liftgate ideal for your busy lifestyle. Here are some of our favorite picks: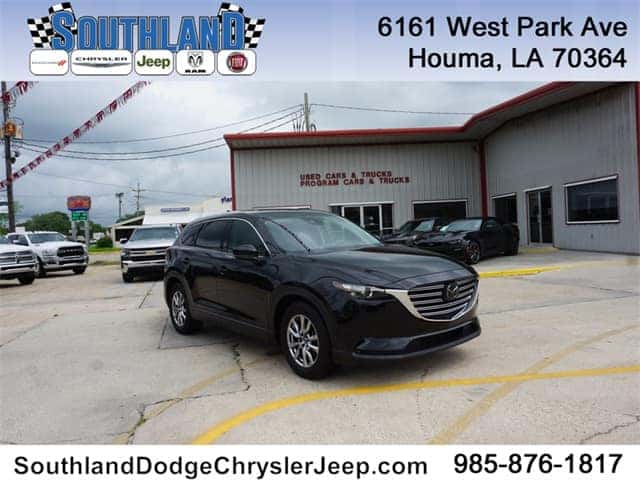 2018 Mazda CX-9 Touring With Navigation
A hands-free liftgate doesn't begin to scratch the surface of what features this 2018 Mazda CX-9 Touring comes loaded with. Complete with a classic black exterior and interior, this vehicle is as sleek as it gets.
With third-row seating, the CX-9 is packed with room for plenty of passengers, and those passengers will never feel left out of your drive with rear A/C and premium audio throughout the vehicle. Safety is maximized with the help of a backup camera and rain-sensing wipers. 
Power and heated seats provide an added layer of comfort for drivers, while a built-in GPS system makes navigating road trips a breeze. Additionally, there will be no shortage of entertainment for the whole car with SiriusXM Radio capabilities and a sunroof/moonroof.  
For those busy drivers that need a little extra boost from their vehicle's features, this Mazda CX-9 is a perfect fit that combines the convenience of a hands-free liftgate with safety, comfort, and fun.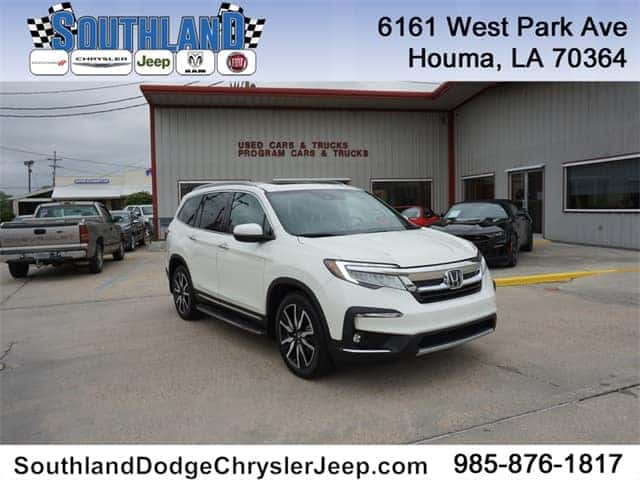 2019 Honda Pilot Touring With Navigation
Much like the CX-9 Touring, this 2019 Honda Pilot Touring is packed with features to complement the convenience of a hands-free liftgate. 
Comfort is maximized by seats that come equipped with heating, power, and memory capabilities, so drivers can customize their seats to their preferences. The Pilot also features third-row seating, perfect for large, on-the-go families. 
Road trips are enhanced by a built-in navigation system, as well as adaptive cruise control, which adjusts your vehicle's speed automatically by assessing road conditions around you.
Finally, Apple CarPlay and Android Auto allow drivers to integrate their smartphone's apps and features with their Pilot seamlessly, making phone calls, text messages, and entertainment capabilities safe and easy to use while on the road.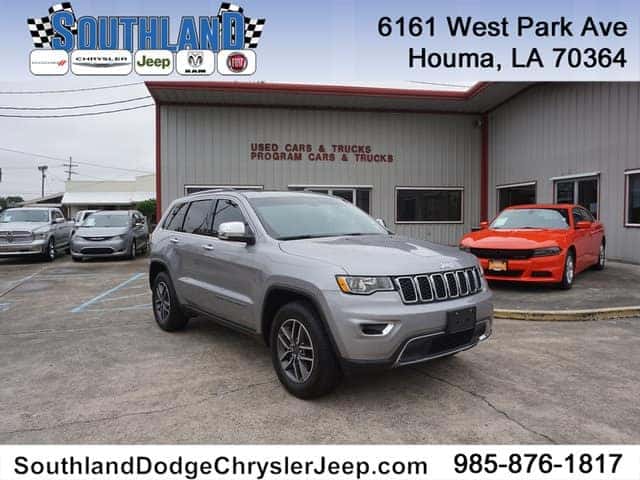 2020 Jeep Grand Cherokee Limited With Navigation
Jeeps are always a classic choice for a vehicle, and this 2020 metallic silver Jeep Grand Cherokee's appeal is only enhanced by its hands-free liftgate. There's no doubt that the perfect Jeep for busy families is right here.
Aside from its liftgate, the most notable feature of the Grand Cherokee is its panoramic sunroof, which covers both the front and back of the vehicle to allow drivers and passengers alike to enjoy warm, sunny days on any drive.
The Cherokee's sleek black leather interior looks as cool as it gets and is only enhanced by memory, power, and heated seats.
Finally, there's no shortage of entertainment options in the Cherokee, from bluetooth sync, to SiriusXM Radio, to Apple CarPlay and Android Auto, so you and your passengers can pick the perfect music for your perfect drive.
When life gets busy, your car should be as comfortable and convenient as possible. A hands-free liftgate is a perfect feature for taking one more burden off of you. Here at our Southland Dodge Used Car lot, we have the best selection of vehicles with hands-free liftgates, suited to every need.
Stop by today to start shopping!