4 Vehicles With Sunroofs for Spring and Summer Days
With warmer weather beginning to make an appearance in the Bayou Region, we know you're itching for those sunny days that are perfect for rolling the windows down on your everyday commute or long road trip. 
Spring is the ideal time of the year for owning a vehicle with a sunroof, and here at our Southland Dodge Used Cars lot, we have a wide selection of sunroof-clad vehicles complete with features suited toward every family or individual's need.
Here are some of our favorite high-quality, preowned sunroof vehicles to get you ready for the spring. 
2020 Jeep Renegade Latitude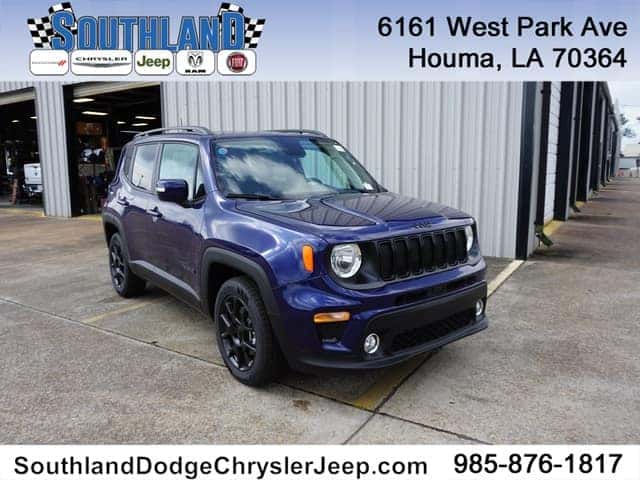 This blue 2020 Jeep Renegade Latitude will keep you looking cool while you enjoy warm Louisiana spring days. 
Equipped with Apple CarPlay and Android Auto, the Renegade integrates seamlessly with your smartphone, allowing you to navigate long road trips with ease using your device's map system or access your music library safely from your vehicle's dashboard to find the perfect playlist for your drive. 
Safety features like backup cameras and blind spot monitors top off the Renegade's appeal, ensuring drivers or parents of drivers that whoever is at the wheel stays safe while enjoying their commute.
2015 GMC Sierra 1500 SLT 4WD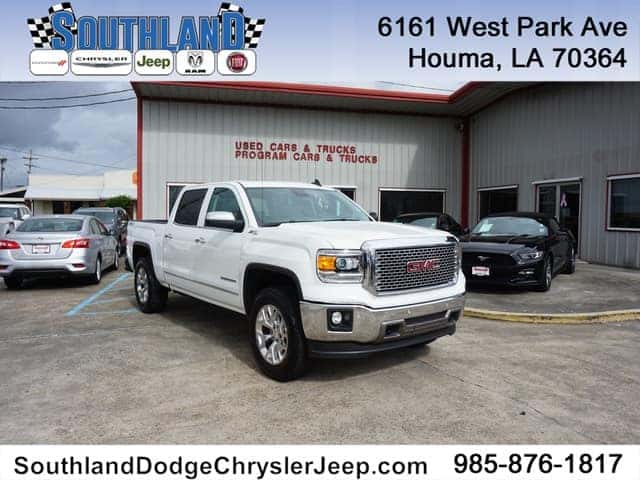 This sunroof-equipped, preowned 2015 GMC Sierra is all about comfort, with a variety of interior features that allow passengers to customize their riding experience to meet their needs.
The Sierra's automatic climate control surveys exterior weather conditions to adjust your vehicle's interior temperature to suit your needs. Passengers can further customize their temperature preferences through cooled and heated seats.
Power seats, premium audio, and satellite radio round out the Sierra's high-end capabilities, allowing for entertainment features that elevate your driving experience from top to bottom.
2020 BMW X3 M40i With Navigation & AWD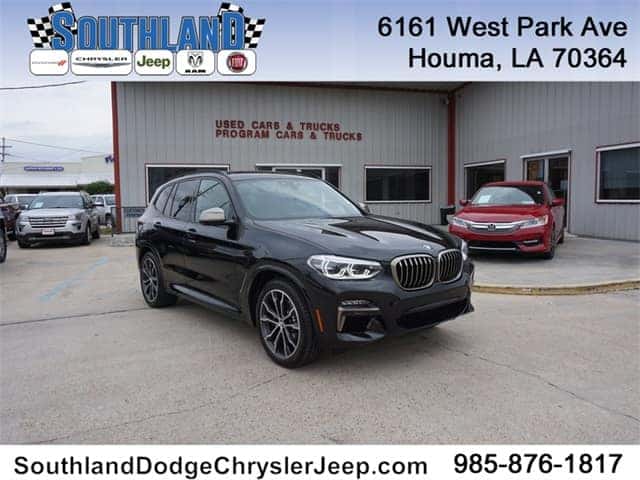 A sunroof is just one of the countless features that makes this 2020 BMW X3 a luxury option for a preowned vehicle. 
Keyless entry and a hands-free liftgate equip drivers with hands-free access to unlock and enter their car, as well as load items like groceries, into the back with the utmost ease. Navigating roads and parking are a breeze with camera-based features like blindspot monitors, backup cameras, and parking sensors.
Capabilities like the X3's built-in navigation system, Apple CarPlay integration, satellite radio, and WiFi hotspot are ideal for ensuring comfort and entertainment on long road trips. Additionally, passengers can charge their smartphones seamlessly through a built-in wireless charging station.
2017 Cadillac Escalade Platinum Edition With Navigation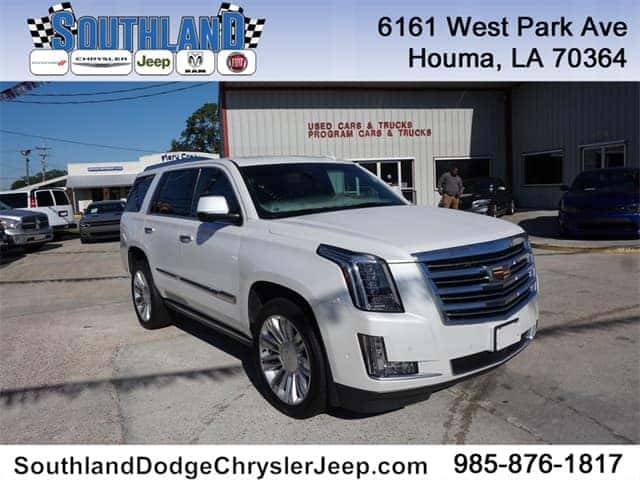 The sunroof-equipped preowned 2017 Cadillac Escalade, complete with third row seating, is the ideal vehicle for big families in need of both space and features suited for every unique need. 
The Escalade's capabilities take the burden off of busy families from start to finish. Like the BMW, its keyless entry and hands-free liftgate make loading and unloading vehicles a breeze, while Apple CarPlay integration and a built-in navigation system allows for mom and dad to arrive at their destination without a hassle. Families can rest assured that their travels are safe with the aid of features like lane keep assist, blind spot monitors, and lane departure warnings. 
Comfort is also key for the Escalade, whose rear A/C and heated/cooled seats allow passengers to choose vehicle temperatures that suit their needs. 
So, what are you waiting for? Take advantage of the incoming spring days with a sunroof-equipped vehicle perfect for soaking in the sun while ensuring the safety and comfort of passengers. Here at our Southland Dodge Used Car lot, we have a selection of high-quality, preowned vehicles that cater to every need, along with an expert team prepared to help you find the car of your dreams.
Check out our inventory here, or stop by our lot at 6161 W. Park Ave. in Houma to start shopping!