3 Remote Start Vehicles for Beating the Heat
When it gets too hot outside, those first few moments in your car before starting the A/C can feel miserable. In times like this, it's convenient to have the option to remote start your vehicle before hitting the road. 
Here at our Southland Dodge Used Car lot, we have a wide range of remote-start vehicles suited to every driver's needs. Check out some of our favorite picks below.
2016 Jeep Renegade Trailhawk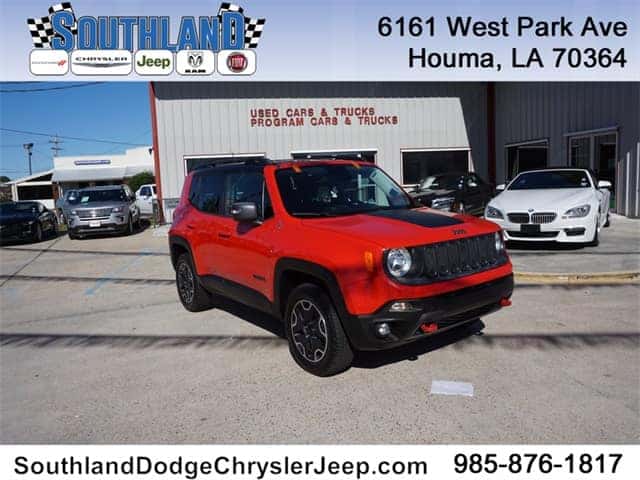 This remote start-equipped 2016 Jeep Renegade is the perfect vehicle for those adventurous spirits out there.
With its four wheel drive and tow package, this bright red 2016 model is suited for toting your favorite road trip equipment with you, wherever your travels may take you. Rain-sensing wipers and a backup camera highlight the safety features on this Jeep, which balances fun with reliability.
Of course, keyless entry makes it easy to lock and unlock your vehicle with ease, so there's never any time wasted when you're on the go.
2019 Ram 1500 Classic Big Horn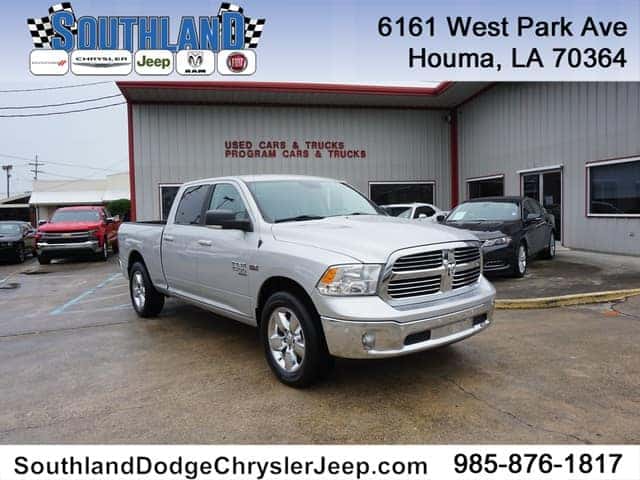 This certified pre-owned Ram 1500 is an ideal choice for anyone looking for a durable, reliable vehicle that comes equipped with remote start.
This silver metallic model features both keyless entry and remote start, offering you comfort and ease as you enter and exit your vehicle on hot summer days. A backup camera provides an added layer of safety as you hit the road.
In addition, this Ram 1500 features Apple CarPlay integration, allowing your vehicle to sync seamlessly with your favorite features on your iPhone, from maps, to phone calls and text messages, to your preferred music streaming service.
2018 Jeep Grand Cherokee Laredo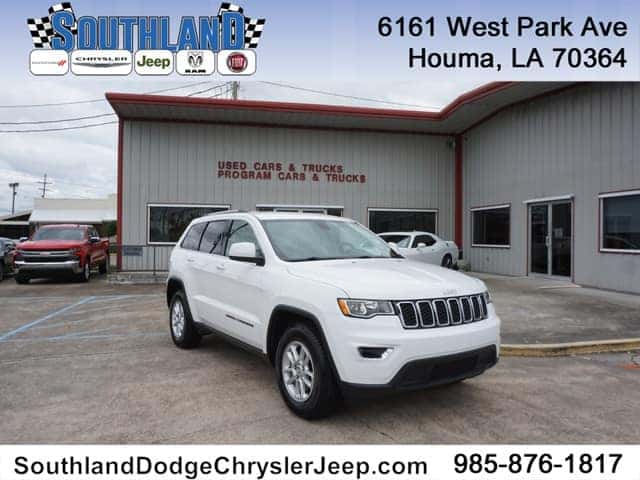 Another can't miss Jeep model, this 2018 Grand Cherokee is all about providing comfort and entertainment to its passengers. 
Equipped with remote start and keyless entry, this vehicle contains a number of features dedicated to making your driving experience as low-maintenance as possible, like parking sensors and a backup camera. Additionally, this Grand Cherokee enhances comfort with heated seats.
This vehicle's features are rounded off by satellite radio, Apple CarPlay and Android Auto integration, allowing drivers and passengers to connect their smart device to their Jeep for a hands-free, entertainment-packed driving experience.
So, what are you waiting for? Beat the spring and summer heat this year with the perfect remote-start vehicle, ideal for you and your family's needs. You can browse through our remote start inventory here!
Our Southland Dodge Used Car inventory features countless high-quality choices for certified pre-owned vehicles equipped with remote start. Stop by our lot today, or get in touch with us to start searching for your next dream car!